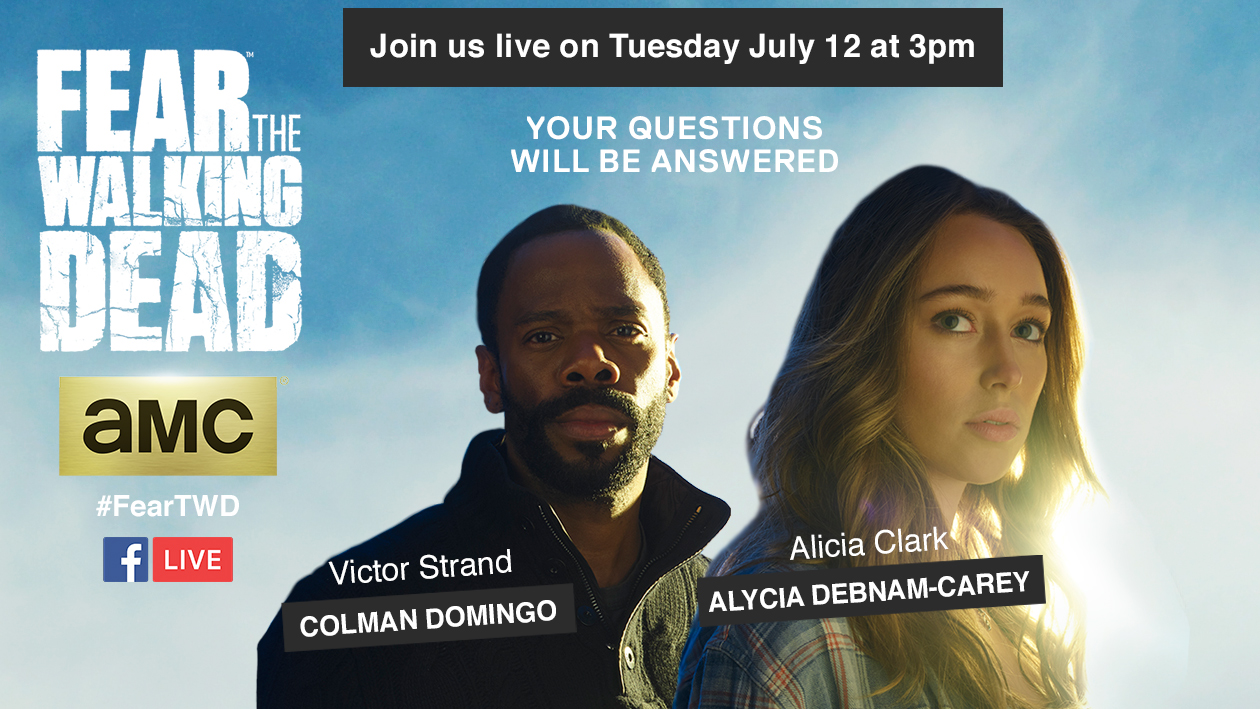 Blog, Interviews
Fear the Walking Dead: Facebook Live Q&A

Fear has come to the UK.
London. 12th July.
The stars of Fear the Walking Dead, Alycia Debnam-Carey and Colman Domingo, took 20 minutes to answer all the questions their fans had for them. Covering topics from what their fans should be called to what their go to weapon would be in an infection outbreak. The real Alicia and Strand leave no stone unturned as they tackle your questions. See the full video below.
For more upcoming activities, make sure you follow AMC on Twitter and like our Facebook page.