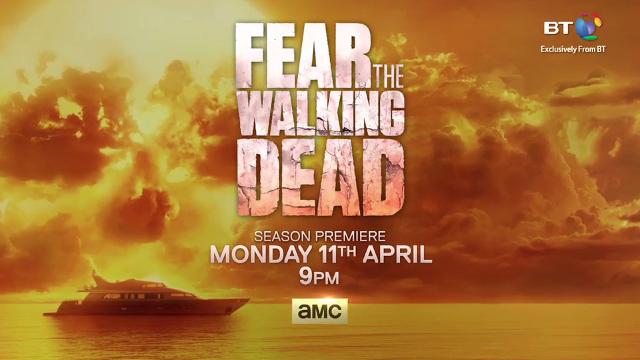 Blog
How do I watch Fear the Walking Dead on AMC in the UK?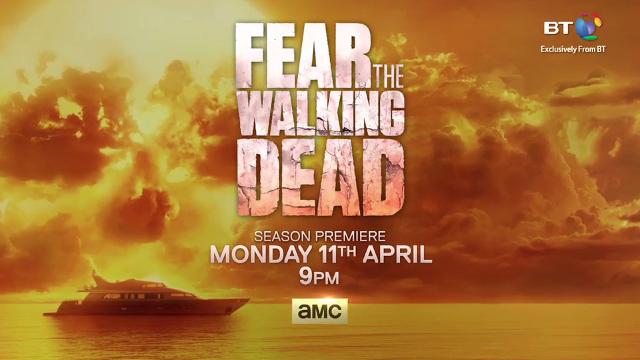 Fear the Walking Dead returns to AMC on Monday 11th April – here's how to watch!
Travis, Maddie, Daniel and their families are ready to set sail on Strand's boat as they bid to escape an undead infested Los Angeles in the highly anticipated second season of Fear the Walking Dead.
Their journey begins on Monday 11th April at 2am – the same time as in the U.S – with a repeat later that day at 9pm.
The first episode of season 2 of Fear the Walking Dead will be also be freely available to everyone on BT Sport Showcase (Freeview channel 59.)
AMC is the only place to watch the record-breaking companion series to The Walking Dead, and the channel is exclusive and free of charge to all BT TV and BT Sport Pack customers.
You can find AMC on channel 332 on BT TV and 186 on Sky for BT Sport Pack customers.
The channel is also available in gloriously gory HD on both BT TV and Sky with an HD subscription.
Click here to make sure you have access to AMC in time for Fear the Walking Dead: Season 2!