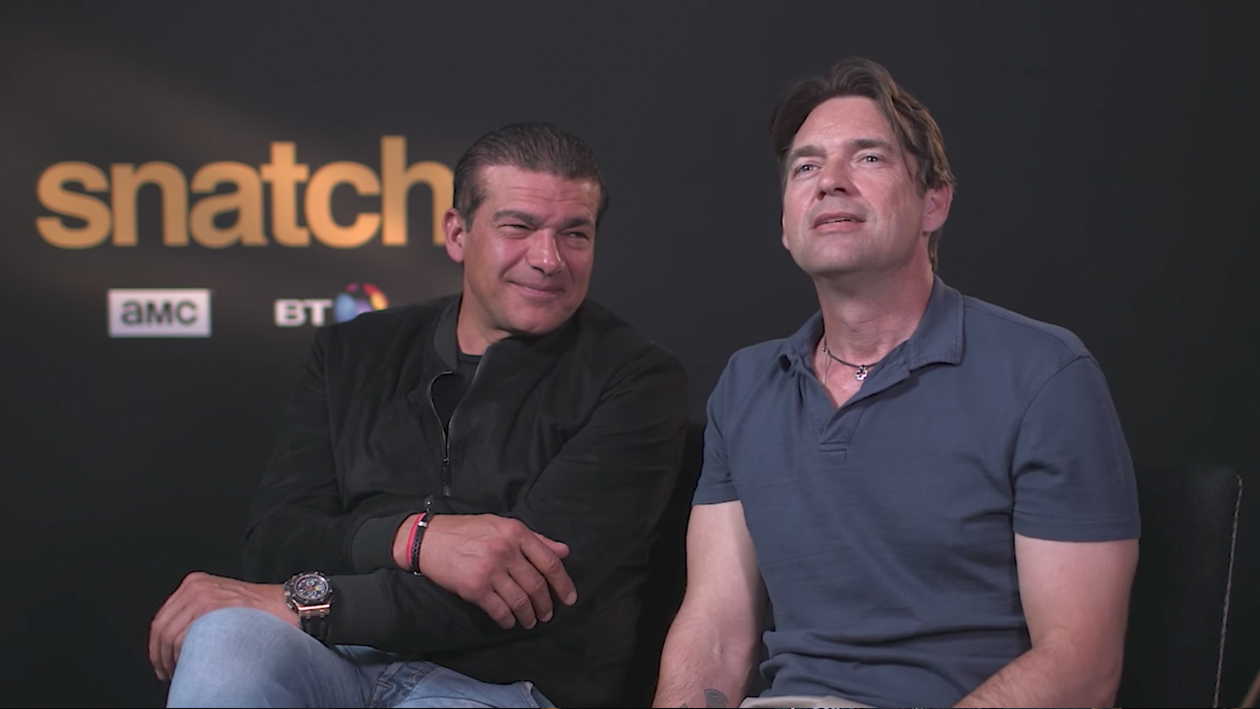 Blog, Interviews
Interview: Tamer Hassan and Dougray Scott on their roles in 'Snatch'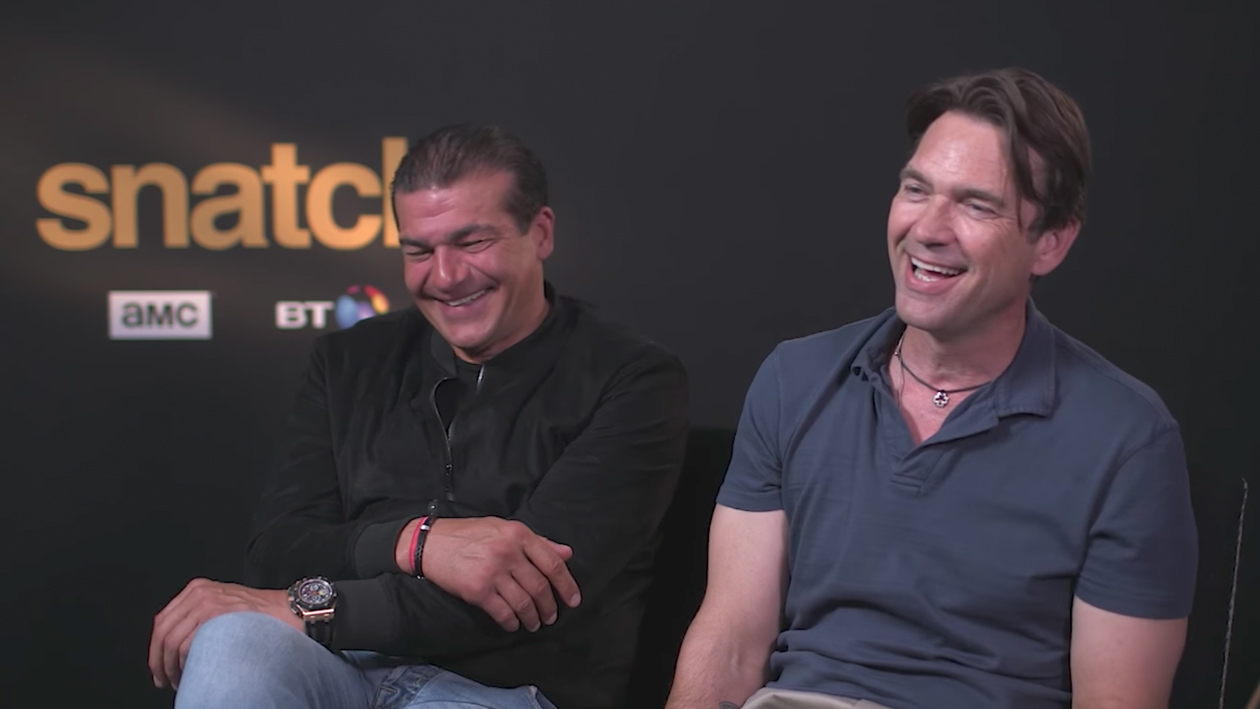 Snatch's younger cast members didn't have all the fun on set. Tamer Hassan's 'Hate Em' (Eastern Promises, Kick-Ass) and Dougray Scott's 'Vic' (Hemlock Grove, Mission: Impossible II) were on hand to teach those whippersnappers a thing or two about a heist.
The two jailbird buddies may have filmed the majority of their scenes behind prison walls, but that didn't mean they weren't able to get in on some of the action.
Here what Hassan and Scott had to say about acting advice, typcasting, and the character Scott's played which is furthest away from the vicious Vic Hill.
Snatch starts 31st October at 10pm, part of the AMC Showcase, available to all Sky Customers from Saturday 28th until Sunday 5th November.