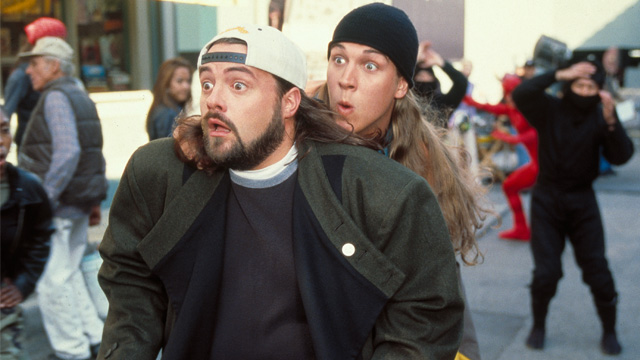 Blog, Specials
Movie Night: An Evening With Kevin Smith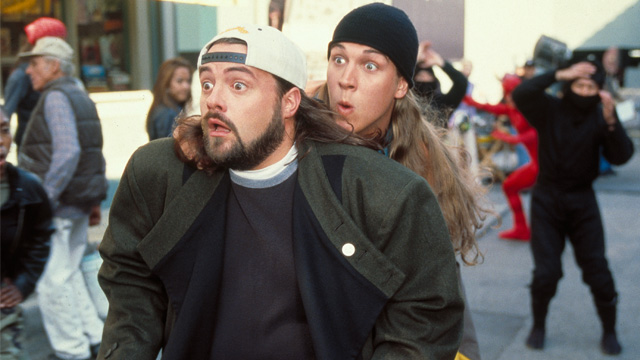 On the next AMC movie night we celebrate the cult classics of comedian Kevin Smith. Here's what's coming up!
9pm – Clerks
Widely regarded as one of the best comedies off all time, Kevin Smith's breakthrough movie hit the nail on the head as a hilarious look at life behind the convenience-store counter.
Everyone can relate to the plight of Dante (Brian O'Halloran) and Randal (Jeff Anderson) as they spend an average day at work, passing the time by insulting customers, playing hockey, and pondering the meaning of life – and Star Wars.
11pm – Jay and Silent Bob Strike Back
After stealing the show in Clerks, Jay (Jason Mewes) and Silent Bob (Smith) were destined for great things. When the pair find out a movie is being made about two comic-book characters based on them, but they aren't getting any cash, it's time to head to LA and sabotage production.
No one is safe as Smith continues to crash the big party, taking aim at everyone and everything in Hollywood in this irreverent comedy full of brilliant cameos and classic quotes.
Don't miss movie nights every Thursday on AMC!