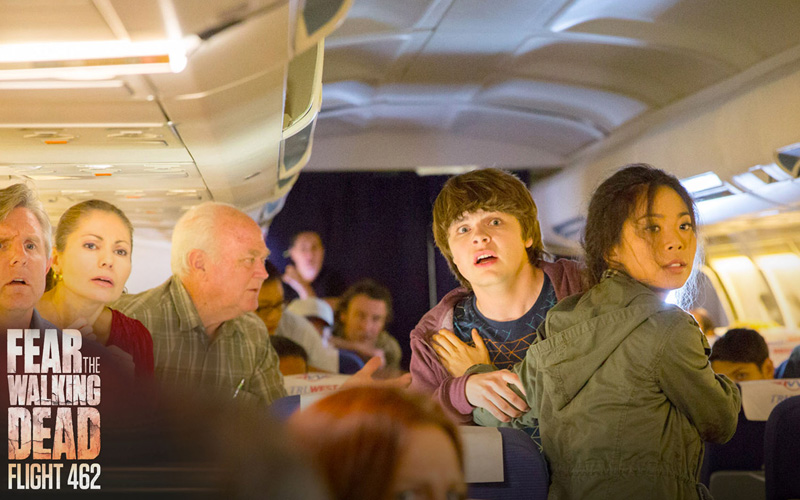 Keep your fear levels up with Fear the Walking Dead: Flight 462, featuring character who cross over into Fear the Walking Dead: Season 2.
Fear the Walking Dead brilliantly depicted the first few days of the zombie apocalypse and now you can watch the terrifying outbreak from a whole new perspective.
Flight 462 tells the story of a group of passengers who experience the outbreak, thousands of feet above the ground, aboard a commercial plane.
All the episodes are available now exclusively on AMC UK's Facebook page and here on amctv.co.uk.
Watch the first eight episodes below:
Catch up on all the episodes of Flight 462 here:  https://www.uk.amc.com/series/fear-the-walking-dead-flight-462
Be sure to keep up to date with Fear the Walking Dead: Season 2, with new episodes every Monday at 9pm on AMC from BT TV.