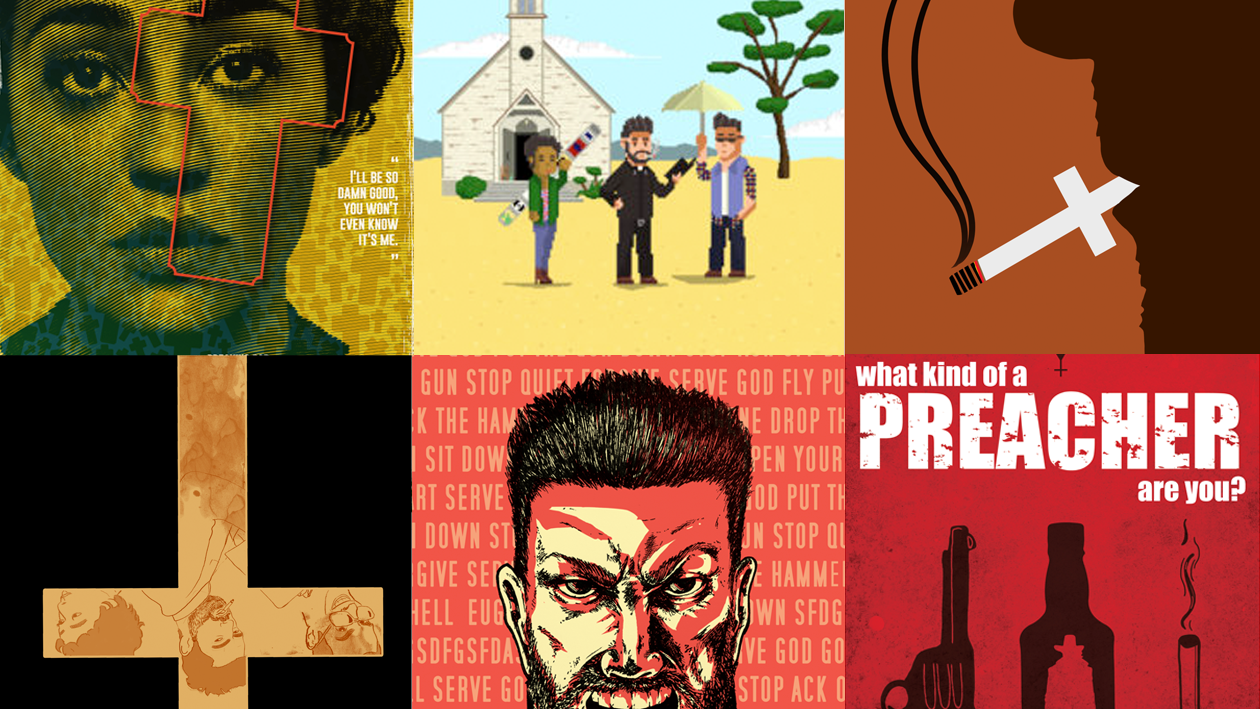 Blog, Competition
WIN up to £1,000 and AMC UK Merch with Preacher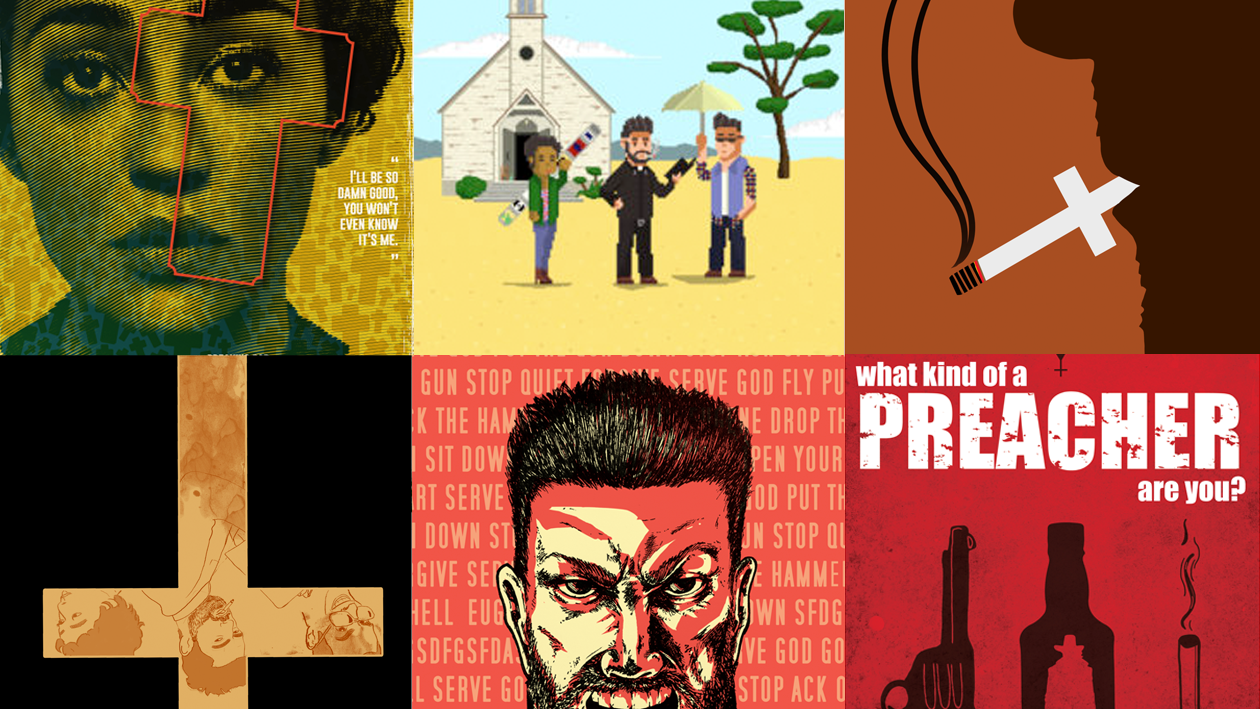 AMC UK and PosterSpy have teamed up for your chance to win up to £1,000 cash and AMC merchandise.
To celebrate Preacher's UK TV debut, we're inviting you to design an illustrated poster.
Starring Dominic Cooper (Mamma Mia!, Captain America: The First Avenger, Agent Carter), the first series of Preacher makes its UK premiere on Monday 23rd October.
Based on the comic of the same name created by Garth Ennis and Steve Dillon, the TV series tells the story of crime-hardened preacher Jesse Custer who lives in a small Texan town. After becoming accidentally possessed by a supernatural being, Custer is granted God-like powers, permitting him to command people to do whatever he wishes.
The series also stars Ruth Negga (World War Z, Agents of S.H.I.E.L.D.) as Custer's rebellious girlfriend Tulip O'Hare and Joseph Gilgun (Pride, Misfits, This Is England) as a 100-year-old Irish vampire called Cassidy.
View the brief here and get your submissions in!
Preacher starts Monday 23rd October at 9pm on AMC UK.