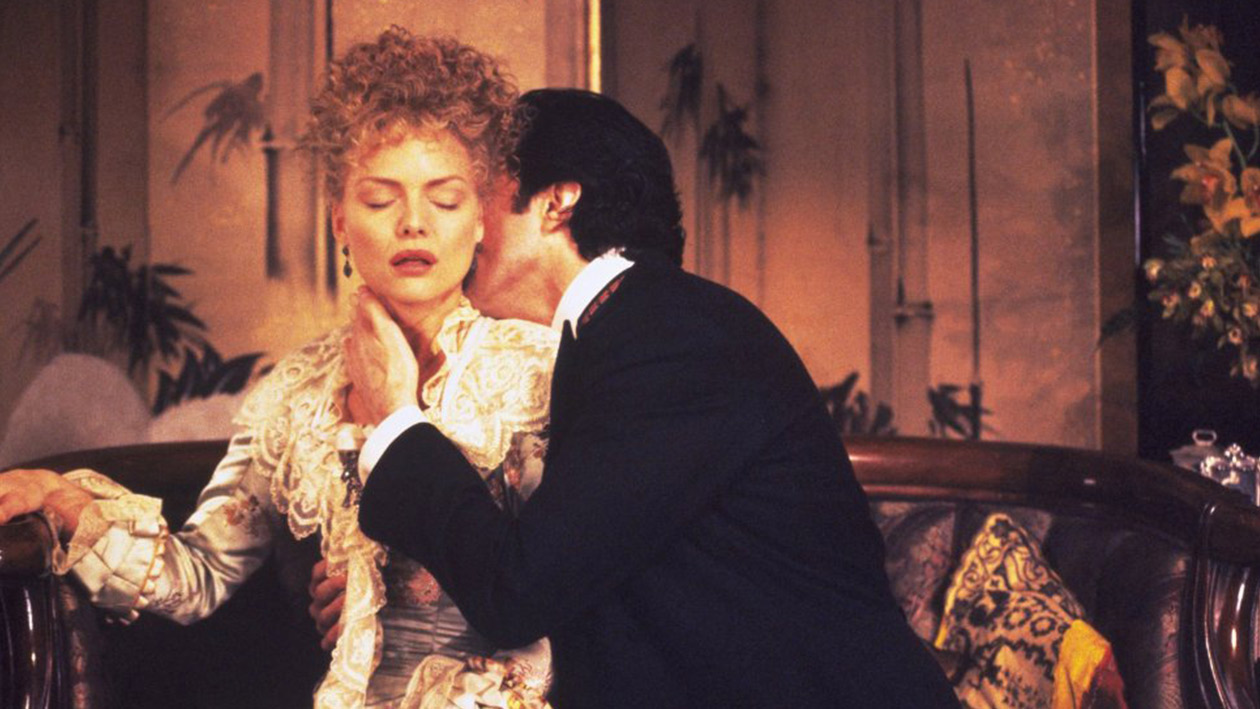 The Age of Innocence
The Age of Innocence is a 1993 American film adaptation of Edith Wharton's 1920 novel of the same name, the story takes place during the Gilded Age, portraying New York's high society.
Newland Archer (Daniel Day Lewis) is planning to marry the respectable May Welland (Winona Ryder). May's cousin, the Countess Ellen Olenska (Michelle Pfeiffer) has returned to New York which causes a shock in society circles. The Countess unwisely married a Polish Count, who took her fortune and mistreated her; she left him to return to New York.
Director: Martin Scorsese
Year: 1993
Cast: Daniel Day Lewis, Winona Ryder & Michelle Pfeiffer